At Royal Comfort North Mechanical and Construction Ltd., bringing comfort to your home is our top priority.
Products
Serving the GTA with over 20 years experience in providing residential & commercial, heating & air conditioning services.
Royal Comfort North Products
Our product offering includes some of the biggest, most reliable and trusted names in the heating and air conditioning industry.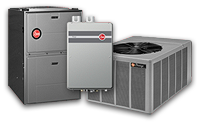 Rheem is one of the world's leading manufacturers of residential air quality products and is the industry leader for total home comfort solutions. Rheem is one of the few global brands with product offerings covering residential and commercial heating, cooling, conventional storage-style water heaters and tankless water heaters.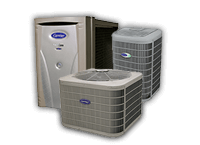 Carrier deliver quality and energy efficiency. Because Carrier® systems are reliable and so accurately installed by a network of independent contractors, our products are hacked by a 10 year parts limited warranty.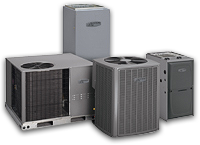 Armstrong Air products provides cooling and heating solutions with your needs in mind. From a complete line of high-efficiency gas, oil and electric furnaces to a wide range of central air conditioners and heat pumps, you can't go wrong with an Armstrong Air system.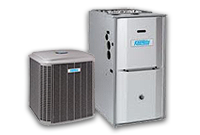 Keeprite manufactures high-efficiency Energy-Star rated residential oil and gas furnaces, central air conditioners, and heat pumps.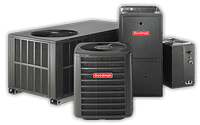 Goodman has become one of the largest manufacturers of residential air conditioning, heating, and indoor air quality systems by focusing on just one thing: building the most reliable and affordable indoor comfort products in the market.